How to make Paneer Chili?
There are many people who do not eat non-veg , those people eat paneer vegetable. That's why today I have brought for you Paneer Chilli Dish Recipe | paneer chilli recipe||
You can eat it with anything, be it roti , puri or rice . There are many people who are fond of cooking but they do not make it good. And I was also among them… the problem is that we start making it but we do not know the method of making it, what is the right way to make it, and that is why our food is not good despite all the ingredients. would have So let's start cooking something like this. So today we will learn how to make Paneer Chili, so let's start :-
Material:-
Paneer: 250 grams

Onion: 1 (chopped)

Green chili: 4 (chopped)

Capsicum: 1 (chopped)

Spring onion: 2 (chopped)

Ginger Garlic: (Finely)

Ginger Garlic pest: 2 tbsp

All-Purpose flour: 50 grams

Corn Flour: 2 tsp

Chili Sauce: 1 tsp

Tomato Sauce: 1 tsp

Soya sauce: 1 tsp

Black Pepper Powder: 1/2 tsp

Oil - 50 grams

Salt - 1/2 tsp

Turmeric - 1/2 tsp

Garam Masala/Vegetable Masala - 1 tsp
recipe :-
First of all, mix all purpose flour, corn flour, chilli and salt in a bowl and

make a fine paste of it.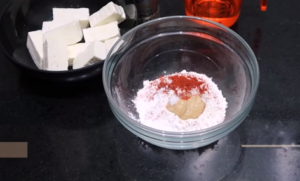 2. Now put the paneer in it and mix it and leave it for some time.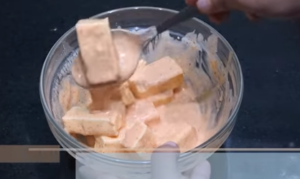 3. Then take some oil in a pan and fry the paneer tikkis in it.
4. Then take it out in a vessel.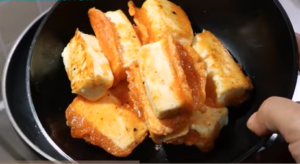 5. Then put ginger garlic finely, onion, chili, and capsicum in the same oil and roast it.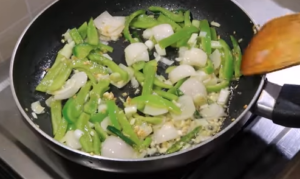 After roasting for a while, add soy sauce, tomato sauce, green chilli sauce, chilli powder, ginger garlic paste and roast it.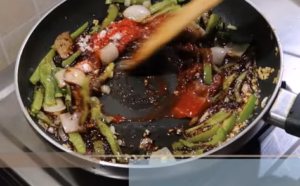 7. Then put some water in it and put the cheese gravy that was left and cook it for a while.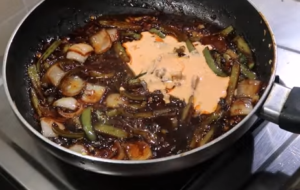 Then put cheese in it and then cook it for a while.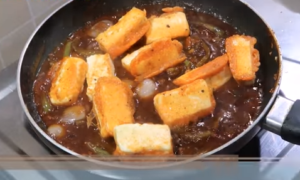 9. Then turn off the gas and put green onions on top.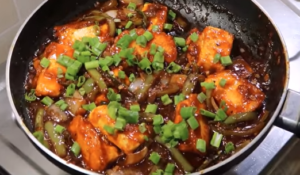 10. And now your paneer chili is ready, take it out in a crore. And neighbor it hotly.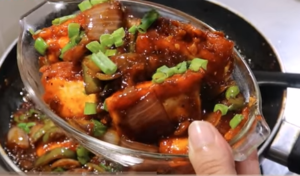 Hope you liked this recipe, if you want to know about any other recipe which I have not written yet, then you can ask in the comment box and I will tell about that recipe in my next post.
Important Tips:-
Paneer batter should not be too thin.

After adding the paneer to the batter, keeping it for a while to set, it marinates well and becomes good.